Help Build Taproot's new Cook Room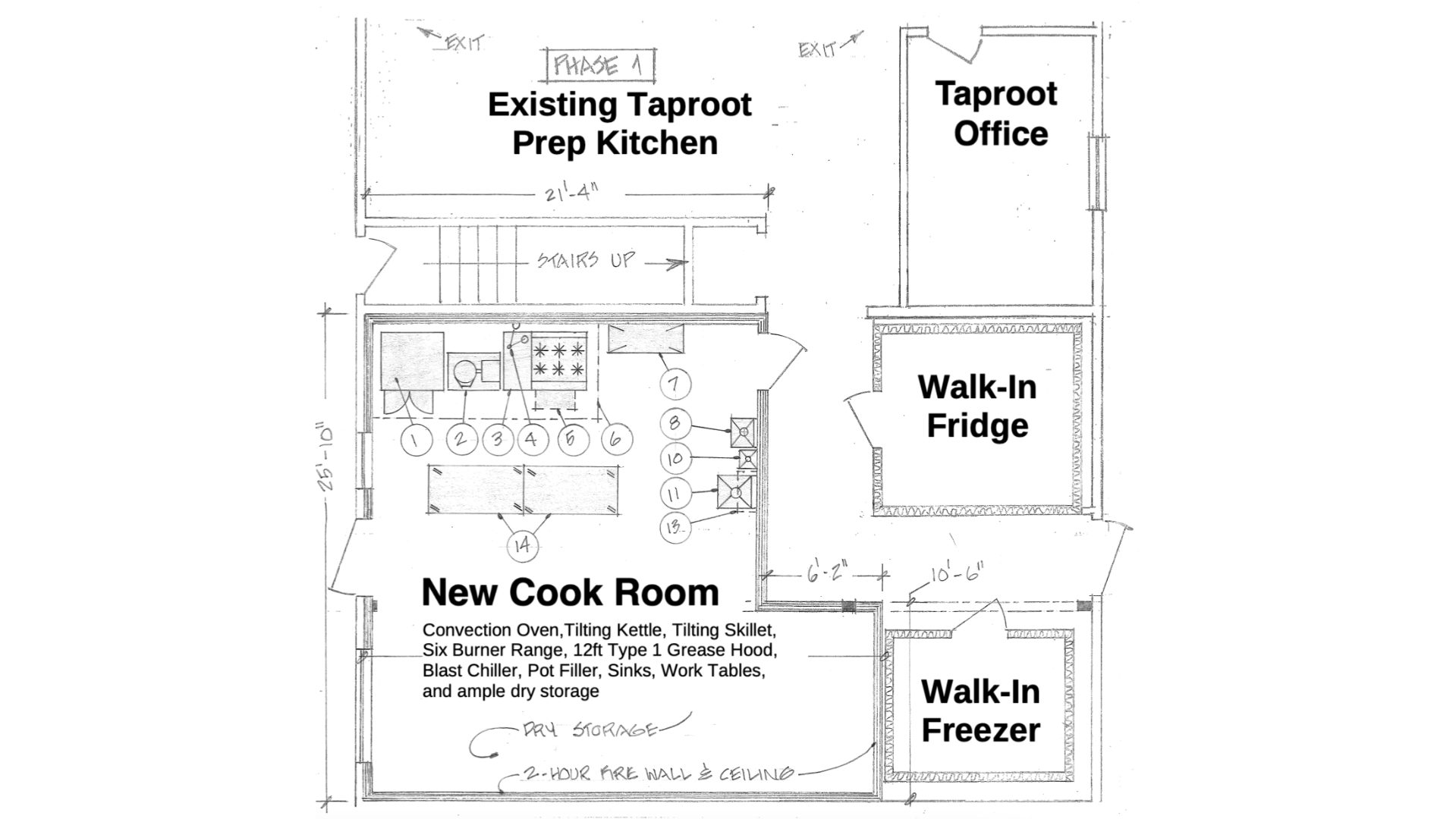 Taproot is raising funds to pay for construction of a cook room. Please help us expand our kitchen!
$700
raised by 9 people
$20,000 goal
UPDATE: On April 24, 2023, we received our APPROVED PERMIT from San Juan County!  We can move forward with construction!
Donate now to help raise funds for construction costs to build out a cook room at Taproot!
Taproot is planning to expand its services by constructing a large cook room and needs to raise additional funds to pay for construction costs.  Currently, Taproot offers a shared-use certified commercial food processing kitchen as well as dry, cold, and frozen storage.  With the new cook room addition, Taproot will be able to offer businesses and individuals access to a modular, fully equipped kitchen that will include a gas range, convection ovens, a large steam jacketed kettle, a fire suppression hood, a blast chiller, and lots of dry storage!
About the Cook Room Project
The project converts existing storage units at Lopez Storage into one large room which will have a proper fire-suppression hood on one end plus lots of room for processing, cooking, baking, and additional storage. The hood is designed to have quick-connect connections to propane and electricity. We borrowed this concept from other shared-use facilities where different users need various types of equipment. Movable tables and shelves will allow each kitchen user to arrange things for their operation. Open storage allows users to expand and shrink their storage needs as the seasons cycle. Taproot has raised over $90,000 in funds to date and during this GiveLopez 2023 campaign we are asking for an additional $20,000 to help fund construction expenses. Please help us support island jobs and foster a stronger food network through sustainable and safe local food production.